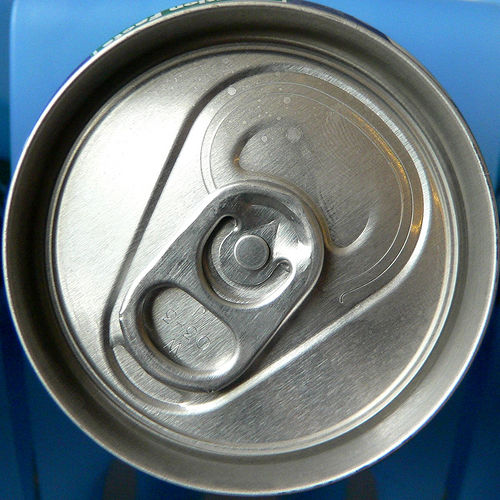 In case you needed yet another reason to avoid sodas, a Canadian study found Bisphenol A in canned sodapop and energy drinks.

[social_buttons]The Health Canada study tested 72 different canned beverages and found relatively low levels of the toxin, but even small amounts of BPA can be problematic. BPA is a hormone disruptor that's been found toxic to reproduction and development. Many environmental and health groups are recommending extreme caution when it comes to the stuff.
Aaron Freeman of Environmental Defence spoke about the Health Canada findings on CTV, specifically addressing the "low" levels found:
The people who are drinking these beverages are mostly young people and the health effects particularly affect young people. The younger you are, the more vulnerable you are to the effects of bisphenol A.

If you take into account that a young person might drink one or two of these a day, the math is different.
BPA is especially harmful to infants and children, since their body mass is lower and their bodies are still developing. In fact, Canada has banned the use of BPA in baby bottles for this reason. Like with canned food, BPA is used in beverage can linings to seal it and prevent spoilage.
The worst offenders tested were two energy drinks, and fruit-flavored drinks tested higher as well.
What do you guys think about the results? Do the relatively low numbers mean this isn't a problem, or are you concerned about any amount of BPA in your food or drink?
Image Credit: Creative Commons photo by scuddr