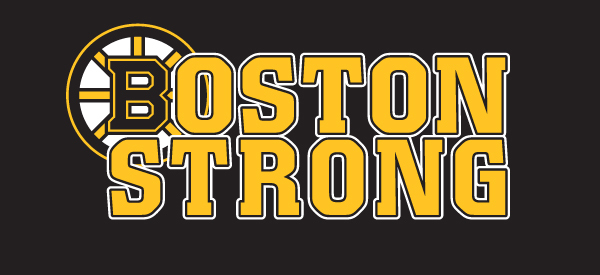 I've spent many weeks in Boston for work over the last year, and it has evolved for me from a city I didn't know much about to one of my favorites. The city is filled with history, incredible food, and strong people.
This has been a tragic week for Boston. To honor the city and its remarkable residents, I decided to find a vintage recipe for Boston Baked Beans. I found a few variations from the late 1800s and early 1900s. This one caught my eye — from The Boston Cooking-School Cookbook, published in 1896. I've shared it exactly as originally printed. I'll be giving this recipe a try tomorrow. Won't you join me? Beans are good for you, ya' know.
Boston Baked Beans
From The Boston Cooking-School Cookbook by Fannie Merritt Farmer, Principal of the Boston Cooking-School (1896)
Pick over one quart pea beans, cover with cold water, and soak over night. In morning, drain, cover with fresh water, heat slowly (keeping water below boiling point), and cook until skins will burst,—which is best determined by taking a few beans on the tip of a spoon and blowing on them, when skins will burst if sufficiently cooked. Beans thus tested must, of course, be thrown away. Drain beans, throwing bean-water out of doors, not in sink.
Scald rind of one-half pound fat salt pork, scrape, remove one-fourth inch slice and put in bottom of bean-pot. Cut through rind of remaining pork every one-half inch, making cuts one inch deep. Put beans in pot and bury pork in beans, leaving rind exposed.
Mix one tablespoon salt, one tablespoon molasses, and three tablespoons sugar; add one cup boiling water, and pour over beans; then add enough more boiling water to cover beans. Cover bean-pot, put in oven, and bake slowly six or eight hours, uncovering the last hour of cooking, that rind may become brown and crisp. Add water as needed.
Many feel sure that by adding with seasonings one-half tablespoon mustard, the beans are more easily digested. If pork mixed with lean is preferred, use less salt. The fine reputation which Boston Baked Beans have gained, has been attributed to the earthen bean-pot with small top and bulging sides in which they are supposed to be cooked. Equally good beans have often been eaten where a five-pound lard pail was substituted for the broken bean-pot. Yellow-eyed beans are very good when baked.
Facts About Fannie
The Boston Cooking-School opened on March 10, 1879 at 158-½ Tremont Street. Startup capital was $100. It was founded to teach women who wanted to earn livings as cooks or who thought these skills would benefit their families. $1.50 would get you 6 classes at the time.
Fannie Farmer was born in Boston on March 23, 1857. She had a stroke at 16 and was unable to continue school. She learned to cook instead. She enrolled in the Boston Cooking-School at age 30 and became its principal in 1891.
Published in 1896, The Boston Cooking-School Cookbook contained over 1,800 recipes. It became so popular, people began to refer to it as the "Fannie Farmer cookbook." The book is still in print today under that name. It was the first real cookbook my mom gave me after college, and I still use it after almost 30 years.
If you make this or another recipe to honor Boston, please let us know by commenting below.
Recipe courtesy of Vintage Recipes
Image Credits: The Boston Bruins NHL site and  the Boston Red Sox MLB site