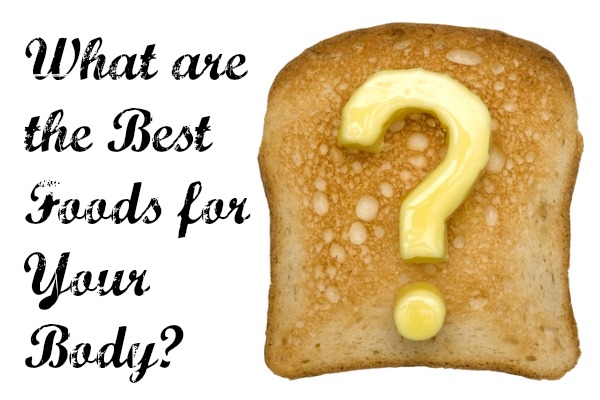 I've long been a fan of Fooducate — that mobile app that lets you scan barcodes to learn more about the foods you eat. Now, there's another outstanding app with similar intentions. The Environmental Working Group (EWG) has rated more than 80,000 products in its new Food Scores app to help us buy the best foods for our body.
How Foods are Scored
EWG rates foods on three criteria:
1. Nutrition. It looks at a combination of factors, including calories, saturated fat, trans fat, sugar, sodium, protein, fiber, and fruit, vegetable, and nut content to come up with a nutrition concern score.
2. Ingredient concerns. Are there likely contaminants, pesticides, hormones, or antibiotics present? Are there food additives that may have unwanted health implications? Answers to these questions lead to an ingredient concern score.
3. Processing. EWG gives a best estimate of the extent to which a product has been processed. Scoring factors include the presence of artificial ingredients and modified — versus whole — foods. This analysis results in a processing concern score.
The final, single-digit score for a food product comes from combining the three individual concern scores, with the heaviest emphasis on nutrition, followed by ingredient concerns, and finally processing.
Less is More

On a 10-point scale, products with lower scores are the best foods for your body. The Food Scores app explains in detail why a food received the scores it did.
Here's an example of how it works. My brother brought Pillsbury Cinnamon Rolls with Cinnabon Icing for our day-after-Thanksgiving breakfast. Now, intuitively, you know these aren't good for you, right? Yes ma'am. A quick bar scan reveals they scored a 9 out of 10, with 10 being the worst.
Here's why: They're not certified organic, and they contain concerning food additives and trans fat in the form of partially hydrogenated soy oil. They are 23% sugar by weight and contain 23% of the Institute of Medicine's daily sodium recommendation. They also contain synthetic food dyes and a non-specific ingredient called "flavor." (What the…?)
This is not one of the best foods for your body. (But they were damn good, and I promise I ate only one.) Here's what my cinnamon rolls look like on Food Scores.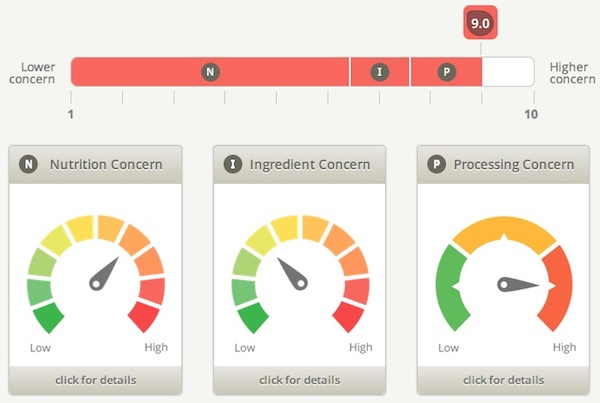 Here's the Really Cool Part
You can quickly find a food's score by scanning its barcode, but the application's real power comes when you use the web-based version.
When I searched for my cinnamon rolls in my web browser, I learned about them in much more (horrific) detail. But I also had quick access to similar products with better scores. A search for Peter Pan Creamy Peanut Butter — which my husband eats most mornings — revealed a healthier alternative. O Organics Old Fashion Creamy Peanut Butter has a 2-point advantage over Peter Pan. It might be worth a try, Jon.
A quick note to EWG: The search-for-an-alternative feature would be more powerful if the food categories were narrower, so the results were more refined. Cinnamon rolls fall into the "frozen bread rolls" category, so I had to weed through dinner rolls and cheese toast to find a truly similar alternative. Rhodes Bake N Serve Caramel Rolls scored a 5 and would've been a better choice from a food scores perspective, although I'm not sure my store carries them.
Having said that, I love this app and the efforts the EWG has put into it. For another take, check out Liz Thompson's review on our sister site, Feelgood Style.
Want to Buy the Best Foods for your Body?
Less is more when it comes to food scores, but not when it comes to knowledge about what's in the food you eat every day. So give this app a try! It's available for iTunes with an Android version coming soon.
Will it influence you to switch products? Let us know!
Image Credits: Butter on Toast via Shutterstock | Food Scores Images via EWG