Barnraiser is a crowdfunding platform that seeks to build and sustain a more holistic and wholesome food system. Just like Indiegogo or Kickstarter, Barnraiser allows us to financially support products and brands that we want to see succeed.
By kicking in a few dollars to Barnraiser projects, you can support farmers working to expand their line of small-batch coffee or whole grain mixes, create a farm documentary, expand their line of veggie burgers, or grow medicinal-grade goldenseal.
Forbes reports that Barnraiser started just about a year ago, but they've already successfully funded a bunch of great projects. Readers and do-gooders from around the world have helped farmers, food artisans, educators, and non-profits, weaving together "a growing tapestry of stories of America rebuilding itself, one project at a time," says Barnraiser's CEO Eileen Gordon Chiarello.
You may be asking, "Do we really need another crowdfunding platform?" Apparently, yes! The success rate for food projects on Kickstarter is only about 25-30 percent, while Barnraiser boasts an impressive 65 percent success rate for their all-or-nothing model. Like other crowdfunding sites, successful campaigns pay a percentage of their funds back to Barnraiser to keep the site up and running. Also noticeably different with Barnraiser is the demographics of both the funders and the projects: Chiarello says that most of the backers on the site are women and about 50 percent of the projects are by women entrepreneurs.
In an article in Fortune magazine, Founder Chiarello explains that the minimum for project funding is just $2,000. They want to make sure that even small businesses or projects feel inspired to crowdfund, and they support the idea that even small projects can make a big difference. Chiarello says they are interested in 'moving the needle even an inch' when it comes to food innovation, but they have found that projects in the $15,000 to $30,000 range tend to be successful.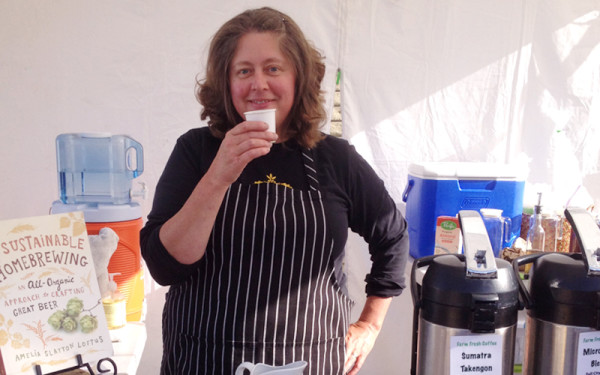 Almost all the projects on Barnraiser fall into the category of 'good food.' The Good Food movement is a loose term used to describe a changing food system that values artisanal, small-batch, local, wholesome foods over the previous decades of mass-produced, unhealthy and unsustainable food production. And their mission reflects this. Their goal is to 'put a billion dollars into the hands of food innovators as they reshape a healthy food world; supporting healthy and artisanal foods to community kitchens and organic farms to build a healthy food future for us all.'
A quick (ok, not so quick!) browsing of their sites shows that they really run the gamut of food projects: salt, coffee, oats, wine, beer, bread, cookies, sauces, pickles, 'booch and so much more. Barnraiser is not a vegan site, and many of their projects do feature honey, meat or dairy, but the majority of them are vegan-friendly.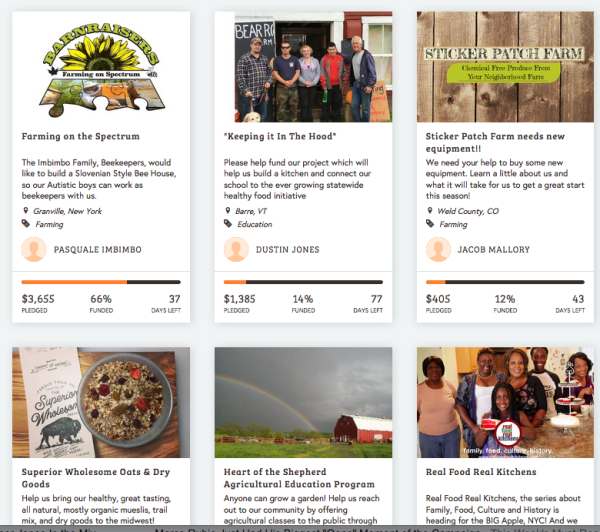 Find Barnraiser on their website, Instagram, on Twitter and on Facebook.