Why and How to Eat Barley for Blood Sugar Regulation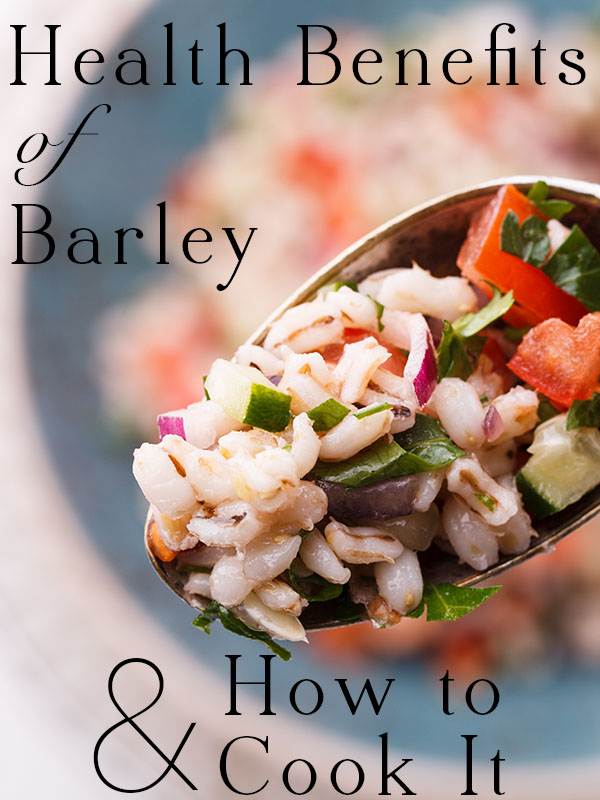 A recent study found that the mix of fibers in barley makes it particularly good at reducing blood sugar levels. In addition to eating barley for blood sugar, anyone wanting to protect their heart health should eat more of this humble grain. Here's a bit more about the new study plus some barley recipes to get you cooking!
The study, funded by the Antidiabetic Food Centre and published in the British Journal of Nutrition, had participants eat bread made mostly from barley three times a day. At the end of each day, they measured risk factors for type 2 diabetes and heart disease. The group eating barley bread had significantly improved metabolisms, lower blood sugar levels, and lower insulin levels.
In a press release about the study, co-author Anne Nilsson said, "After eating the bread made out of barley kernel, we saw an increase in gut hormones that regulate metabolism and appetite, and an increase in a hormone that helps reduce chronic low-grade inflammation, among the participants. In time this could help prevent the occurrence of both cardiovascular disease and diabetes."
The researchers believe that it's barley's fiber mix that gives it protective properties. The fiber in barley feeds a type of healthy gut bacteria called prevotella, that helps regulate blood sugar levels. You can get more details about the findings in the video at the top of this page.
The patients in the study all ate standardized meals, which means the researchers were controlling for other dietary choices. If the meals hadn't been standardized, there might be a question about whether the barley bread patients were replacing something unhealthy (like eggs,dairy, or red meat) with fiber-rich whole grains. That would certainly have confounded the results.
This isn't the first time that barley has gotten some cred for its healthy properties. Back in 2012, our very own Mary Gerush weighed barley's nutrition against brown rice, and barley knocked it out of the park.
Barley for Blood Sugar: Recipes!
If you've never made barley before, don't be intimidated! We've got some great barley recipes here for you. Cooking barley is easy, especially in a rice cooker or pressure cooker. I've made barley both of these ways, and it's a snap. In the rice cooker, just use 3 parts water to 1 part barley, and treat it like brown rice from there. In the pressure cooker, use the instructions here.
If you're cooking barley for blood sugar regulation or heart health, choosing an overall healthy recipe takes barley's health benefits even further. These plant-based barley recipes are as tasty as they are healthy.
+ Try it as a base for roasted veggies, instead of rice.
+ Use it to add chewiness and a nutritional punch to tomato soup.
+ Toss it into a grain-based salad with preserved lemons.
+ Use it as the base for a hearty veggie paella.
+ Make this amazing onion-barley quick bread.
Do you have a favorite barley recipe? Share it in the comments!
Image Credits: barley for blood sugar image via Shutterstock, barley veggies by Becky Striepe