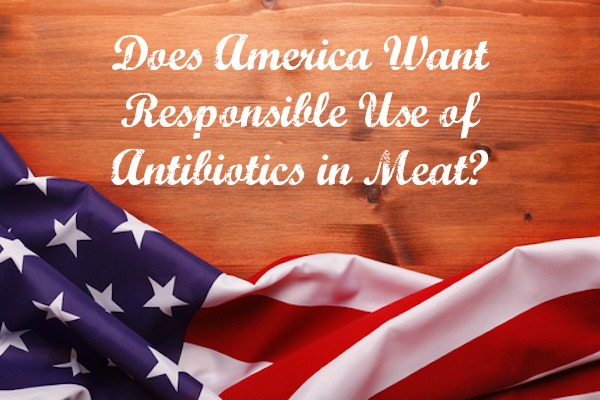 Last week, the Obama Administration convened a group of more than 150 animal food stakeholders to discuss a critical topic — antibiotics in meat. The "White House Forum on Antibiotic Stewardship," which took place on June 2nd, brought together chief human and animal health constituencies, including food companies, retailers, and human and animal health stakeholders, to highlight the need for the responsible use of antibiotics in meat production.
As part of the forum and to move the needle on the country's responsible use of antibiotics in meat and poultry, the President of the United States issued a memorandum on the matter. From the memo:
It is the policy of the Federal Government to encourage responsible uses of medically important antibiotics in the meat and poultry supply chain by supporting the emerging market for meat that has been produced according to responsible antibiotic-use policies.
Today, U.S. farmers and ranchers pump almost 30 million pounds of antibiotics into the animals we eat each year — much of which is administered solely to increase livestock  weight before slaughter. "Responsible antibiotics-use policies" are those under which meat and poultry producers only use antibiotics when needed to prevent, control, or treat disease — not for growth promotion.
Responsible use is essential because overuse of antibiotics has brought about an evolution of strains of antibiotic-resistant bacteria — superbugs like MRSA that kill thousands every year. The Centers for Disease Control and Prevention (CDC) estimates that drug-resistant bacteria cause 23,000 deaths and two million illnesses in the U.S. annually.
The President's memo fundamentally states that over the next several years, federal government cafeterias will provide as much meat and poultry raised according to responsible antibiotics-use policies as they can, depending on availability and cost-effectiveness.
Over the next several months, the General Services Agency (GSA) will take steps to procure meat and poultry that have been raised according to responsible antibiotics-use policies for the cafeterias it manages. It  will enhance its procurement process and contract language to require that suppliers disclose their use of antibiotics in animal husbandry. It will also collect and analyze data to measure customer demand, product supply, and pricing of meat and poultry raised with responsible antibiotics use.
Similarly, by 2020, every Federal government agency will have developed a strategy to provide meat and poultry raised according to responsible antibiotics-use policies. And a task force — the Task Force for Combating Antibiotic-Resistant Bacteria — will have analyzed availability, demand, and pricing of such meat and poultry and proposed a rule to implement a preference (with appropriate exceptions) for serving and selling it in all Federal facilities.
The White House has already embraced the change. As of last week, the Presidential Food Service has committed to serving only meat and poultry that has not been treated with hormones or antibiotics.
Small steps, but good ones.
Image Credit: American Flag via Shutterstock