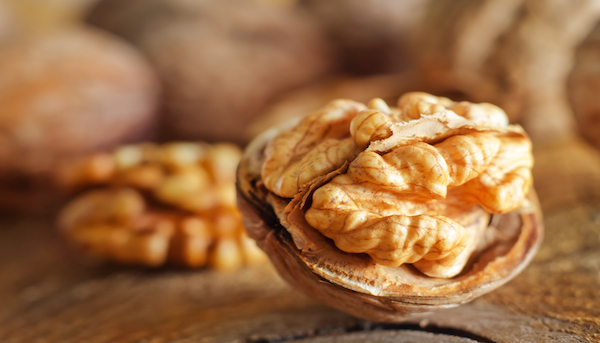 It seems we can't go a week anymore without seeing another scary food recall on the news. Last week it was hummus and 1.8 million pounds of beef. This week's food recall is walnuts…not one recall, not two, but three walnut recalls.
That's right. According to Food Safety News, the latest—albeit rather small—food recall for walnuts involves Sun Tree LLC of Phoenix, AZ and 46 cases of walnuts.
"The company identified the product as California Grown Shelled Walnuts with Lot No. 42720, Best by 12/11/2014, UPC code 69887507806. The walnuts were sold to retailers in Kansas City, KS, in March of this year," reports Food Safety News.
The contamination risk is believed to be Listeria, but Sun Tree says reviews of third-party lab tests did not detect Listeria, nor have their been any reported cases of illnesses or customer complaints associated with the products. But because of two other recalls, Sun Tree said the decision was made to ensure public safety. "The company stated that this voluntary recall was initiated after FDA sampling detected Listeria monocytogenes in walnuts from a California supplier, Golden State Foods, which also supplied the walnuts packed for retail in Kansas City, KS. All walnuts processed in the facility during the same time frame as the product found positive are being recalled to ensure the highest degree of public safety," reports Food Safety News.
Listeria can cause serious and sometimes fatal infections in small children, the elderly and those with weakened immune systems. According to Food Safety News, while healthy individuals may suffer only short-term symptoms "such as high fever, severe headache, stiffness, nausea, abdominal pain and diarrhea, Listeria infection can cause miscarriages and stillbirths among pregnant women."
All consumers who have purchased the walnuts from either the Sun Tree recall or those from the Golden State Foods recall (info can be found here and here on those recalls) are urged to dispose of the walnuts or return them to the place of purchase for a refund.
Walnuts image via Shutterstock