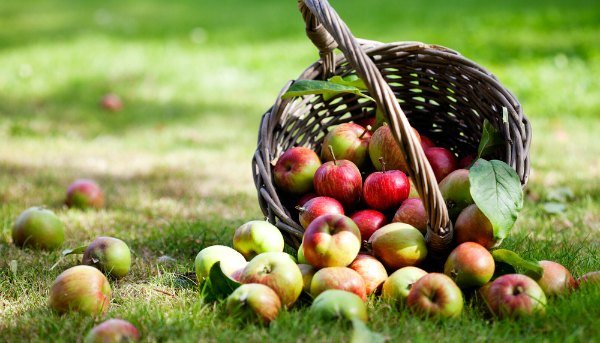 You've heard that 'An apple a day keeps the doctor away.' Well, now there's science to back that up!
The British Medical Journal recently published a study that compared people who took a daily statin with people who added a daily apple to their diet. The findings were downright amazing. The study compared how a daily apple compared with a daily dose of statins: cholesterol-reducing medication.
Here's how the study went down. Doctors prescribed:
Either a statin a day for people not already taking a statin or an apple a day for everyone, assuming 70% compliance and no change in calorie consumption.
The results? The people in the apple group saw a comparable drop in their LDL cholesterol – the bad kind of cholesterol – as the statin group. Participants were instructed to keep their caloric intake the same, whether they were in the group that added the apple a day or not. How amazing is that??
According to the paper, prescribing statins to patients with high cholesterol could prevent an estimated 9400 vascular deaths annually. Prescribing an apple could reduce that number by 8500. Considering the potential side effects that come with taking statins – including liver damage and type 2 diabetes – it seems worth it to try the apple a day method first, doesn't it?
With studies like these, you have to wonder where the funding came from, right? Did some British Apple Council shell out big bucks for these results? In this case, it's looking legit! According to the study's disclosures:
No explicit funding for this work was sought. ADMB is a National Institute for Health Research funded academic clinical fellow in public health. PS and AM are funded by the British Heart Foundation. The funders had no role in the design, process, or reporting of this study.
What do you guys think? Are you going to try to include an apple a day in your diet after reading about these results?
Image Credit: Apple photo via Shutterstock