According to a recent report from the Environmental Working Group, here in the U.S. we eat an average of 193 pounds of GMOs each year, and a typical American adult weighs 179 pounds.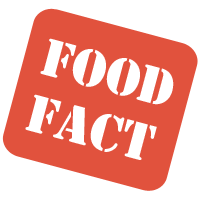 That is a lot of food we're consuming that's barely tested for safety and not labeled on store shelves. How much do you think that number will decrease in California if Prop 37 passes? It's no wonder that Monsanto is having a freakout over this legislation! As Renee Sharp at Civil Eats points out:
"These figures raise a question: If you were planning on eating your body weight of anything in a year, wouldn't you want to make sure it was safe to eat?"
Sharp also explains that 193 pounds is probably a lot less than the amount of GMO food we actually consume, because:
"To calculate how much genetically engineered food people eat each year, EWG researchers started with the U.S. Department of Agriculture's 2011 data on per capita consumption of four foods commonly derived from genetically engineered crops: sugar, corn-based sweeteners, salad oil and 'corn products.'"
That accounts for a large part of the GMOs in our diet, but there are other GMO foods on store shelves and ingredient lists like canola oil, cottonseed oil, papaya, and – one that surprised me – yellow squash that the EWG estimation leaves out.
For folks in California, knowing what's in your food might be getting a lot easier soon, but for the rest of us, how can we avoid GMO foods if we don't want to eat more than our body weight in untested, bioengineered organisms each year?
Buy Organic – Part of the USDA definition of organic food is that it can't be genetically modified
Buy Local – Shop at your local farmers market, where you can actually meet your food producer and ask them what seeds (s)he is using.
Look for the Non-GMO Project label – The Non-GMO Project is an independent, third-party certification that looks at a company's ingredients and supply chain and verifies that those ingredients are free from GMOs.
Do you guys try to avoid GMOs in your day-to-day? If you have other tips and tricks to avoid GMOs, share them in the comments!
Image Credit: Grocery Aisle photo via Shutterstock