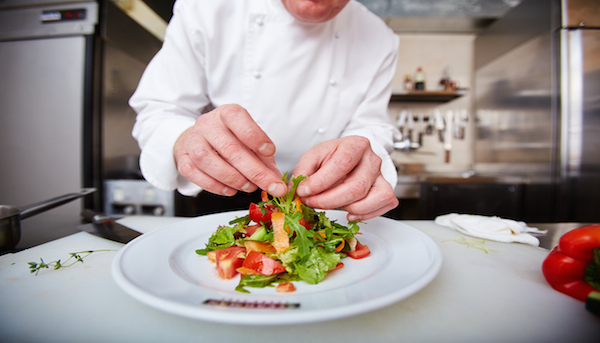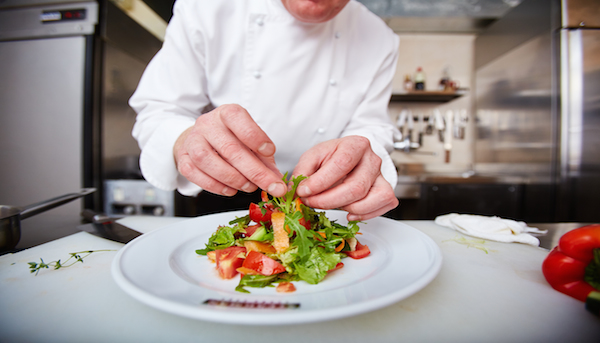 France is known for its food, and perhaps no chef is better known than French chef Alain Ducasse. He's got the Michelin Stars to prove it—21 in total—more than any other chef currently alive. But he's doing the almost unthinkable. Alain Ducasse is dropping much-loved French meat staples from the menu at his three-star restaurant at the luxury Plaza Athénée hotel.
According to the Guardian, Ducasse isn't making the menu totally vegetarian, but there will be a notable absence of many meats and animal products. "Ducasse has got what he calls 'naturalité' (naturalness)," reports the Guardian. "The planet has increasingly rare resources so we have to consume more ethically, more fairly," he told AFP.
His new menu "draws heavily on organic cereals, vegetables grown in the gardens of the famed Versailles chateau built by 'Sun King' Louis XIV, as well as fish and seafood," notes France24. The restaurant is also ditching cream, but butter and sugar will still be used on extremely limited basis. "My obsession is to remove sugar," he said, ensuring his fans that desserts will be delicious, just with a new twist. "People ask us for cream or caramel with chocolate," he said, noting that he would not be doing so. "Otherwise it's just globalisation. We all eat the same fat and the same sweets," he said.
While the menu doesn't exactly sound vegan friendly, there's certainly a lighter air to it: "New dishes include black rice cooked in the oven with shellfish, squid and octopus, Mediterranean fish with bulgur wheat in a tagine, and Anjou grown quinoa and seafood," notes the Guardian.
Ducasse's restaurant says the new menu reflects the expression of "contemporary French haute cuisine." No word if the other Ducasse restaurants in Tokyo, New York and London will be updating their menus anytime soon.
Chef image via Shutterstock