Comedian Ahmed Bharoocha's bit about the dairy industry is less than 60 seconds long, and he manages to really nail the ethical issues with our taste for milk.
Do you guys listen to the 2 Dope Queens podcast? It's a WNYC comedy podcast that tackles feminist and racial issues from a comedy angle, and it's one of my new favorites. Bharoocha was one of the guests on this week's episode, and his bit made me laugh out loud. He touched on other topics besides dairy, but as a long-time vegan, this part really popped out at me.
It can be hard to talk reasonably about the dairy industry once you dive into how it really works. I touched on the ethical problems with dairy last week when I wrote about the Yulin Dog Meat Festival. Cows are separated from their calves, so farmers can take the mother's milk for human consumption. When her milk dries up, the cow is forcibly impregnated (again), so the cycle can continue. This process wreaks havoc on the cow's body. Ladies, imagine being pregnant against your will, nonstop, for your entire life. Then, imagine your babies being taken away after birth to be slaughtered or to become part of that same cycle of ongoing pregnancy and lactation.
The truth about where milk comes from is grim, and it's not an easy topic to broach. Bharoocha manages to talk about the industry's horrific practices in a way that makes you laugh. It's impressive, and I think it's a really great way to spread the word about dairy's dark reality.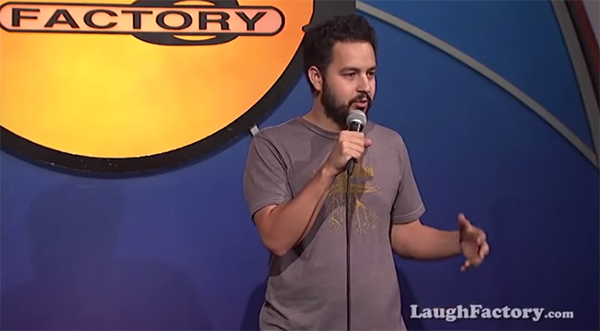 Image via Living Landscape Architecture.