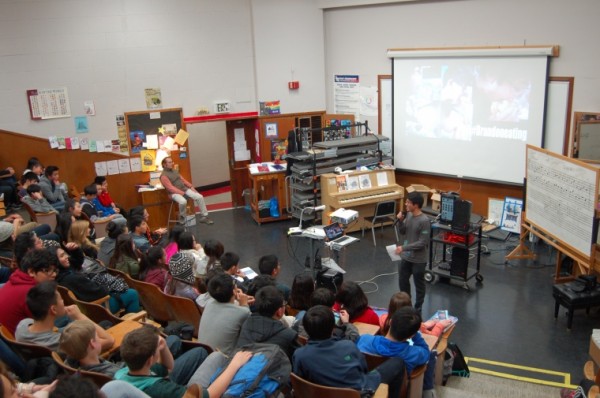 Could climate education help kids make food choices that are healthier for them and for the planet?
The Alliance for Climate Education (ACE) participated in a study recently on teens receiving education about global warming. Researchers surveyed the students and found that teens who attended the sessions felt not just more knowledgeable about climate change but more empowered to take action.
Researchers talked to 2,847 students from 49 different high schools after the ACE climate education sessions and found that those kids were ready to take action to stop climate change. After attending the session, kids can go to the ACE website for tools to help them get involved in solving the climate crisis.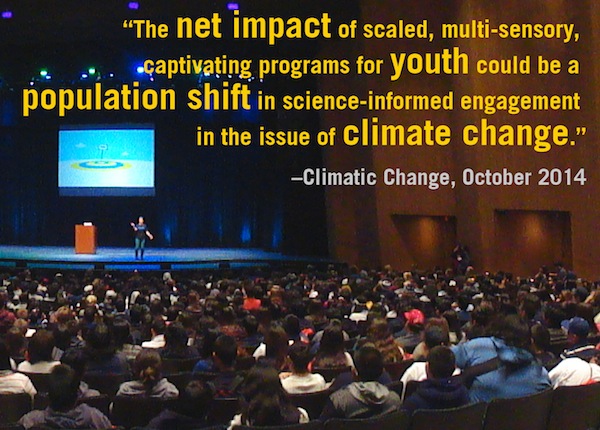 Climate Education and Food Education
Here at Eat Drink Better, we are focused on sustainable food choices, and this program has some powerful potential to change the future of our food system here in the U.S. We talk a lot around here about both how our food choices can contribute to climate change and how global warming impacts our food supply.
The cool part about the ACE program is that the action portion is very flexible. They're encouraging kids to Do One Thing, and some of those actions could easily translate to sustainable food choices. For example, they encourage kids to choose reusable water bottles over single-use bottled water.
They also suggest that kids "buy smart." That could definitely translate into climate-friendly choices like avoiding meat products or supporting organic and local farmers. One ACE student -Brandon Truong – shared how the program inspired him to give up fast food.
Truong's story is heartening. It shows that the ACE program has the potential to impact the next generation's food preferences. Since our agriculture system emits more greenhouse gases than the transportation sector, educating kids about how their food choices impact the planet is an important key to mitigating climate change.
As of this writing, the ACE programs focuses mainly on green buildings, transportation, and educating others. I hope that as they expand the program, they will add more projects focused on reducing our food system's impacts on climate change.
This article was generously sponsored by the Alliance for Climate Education. All opinions are 100% my own. Images courtesy of the Alliance for Climate Education.