Pressure cookers can do so much more than cook beans in a flash. Try these amazing pressure cooker recipes that your family will love!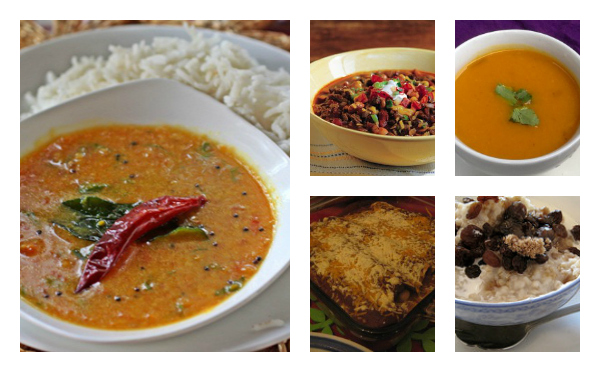 What's not to love about pressure cookers? They are super fast easy and clean. They promote cooking at home — which is healthier and saves money.  And, now, there are a slew of modern chefs creating wonderful and easy pressure cooker recipes for you to use at home.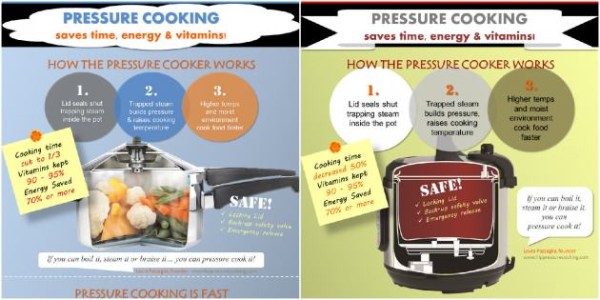 If you're new to pressure cooking you might have some fundamental questions, like how is it different than slow cooking? Is it easy?  Good for you?  Will things be overcooked, you  know, mushy?
Want to know more about pressure cooking, but don't know where to begin? The folks at HipPressureCooking.com have created a nifty infographic that shows the time, energy and vitamin benefits of pressure cooking. The ideas are simple really. Other than raw food, pressure cooking is one of the most efficient methods of cooking (it cuts cooking time by as much as a third). Also, shorter and hotter cooking times use less fuel (energy) to cook as much as 70% less energy and water. In terms of health benefits, the shorter the cooking time, the more vitamins that remain preserved in your food. For example, pressure cooked food retains approximately 95-90% of its nutrients, compared to 90-75% for microwaving or steaming and 40-65% for boiling.  And, its easy. "Pressure cooking is just like regular cooking except it always needs a little bit of water and takes less time … once you learn the workings of your pressure cooker it just needs minimum monitoring … none for electrics."
Related: Quick, Easy, Healthy Weeknight Meals
The recipes below are a sample of recipes appropriate for pressure cooking.  And, a simple google search will yield as many other excellent recipes.  Wondering where to start? Here are a few of my favorites.
Soups
Jill Nussinow, MS, RD, author of The New Fast Food: The Veggie Queen Pressure Cooks Whole Food Meals in Less than 30 Minutes (which has 150 pressure cooking recipes), discovered pressure cooking almost 20 years ago and has been hooked ever since. Nussinow loves the ease and speed with which whole grains and beans can be cooked and how amazing the food tastes and looks.  She also notes that "pressure cooked food has bright colors, great texture, and is well-seasoned and infused with flavor without a lot of fuss."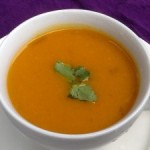 One of Nussinow's standby recipes is a simple yet tasty Curried Winter Pear and Squash Soup. In the past, she made it without the pressure cooker, which was easy (she would roast or bake the squash first and then scoop it out into the soup). With the pressure cooker, she just cuts the squash up, and it takes only 20 minutes from start to finish, not including the time that it takes to make the stock (which she does because it's so tasty).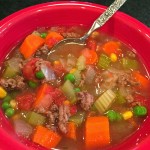 Looking for something beefier? Amy Baldwin George, writer for the food blog Hot Dinner Happy Home "loves" her pressure cooker: "There's no way that as a working mom (I do PR at Wells Fargo) that I could feed my family without the pressure cooker (and the slow cooker, for that matter)." George especially likes using a pressure cooker for preparing soup because "it is so easy and fast." Her recipe for Midwestern Vegetable Beef Soup is hearty and nostalgic and it was inspired by soup her mom made for her during her childhood in Ohio.
Beans
In a post, How To Cook Beans in a Pressure Cooker, the folks from thekitchn.com point out that pressure cookers are excellent for making all sorts of recipes, from risotto to cheesecake. But what really impresses people about a pressure cooker is what they call its "workhorse function … nothing can beat it for quickly cooking grains, rice, stocks, and beans." Personally, my favorite reason to use a pressure cooker is that it is an especially terrific way to cook legumes and beans. By reducing the cooking time for dried beans and legumes so dramatically, I have said good-by to canned beans forever.  I am also a fan of ethnic recipes and since beans and legumes are food staples throughout the world, the pressure cooker can be used to expand your global palate.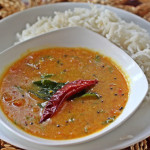 Rinku Bhattacharya, food writer and blogger at Spice Chronicles, offers a wonderful recipe for Lentils with Curry Leaves. These lentils are simple, yet nourishing and full of the citrusy fragrance of curry leaves. Rinku notes: "Lentils on the Indian table have a hallowed presence. They are both the simplest and the the deepest of meals, soulful and comforting. This recipe has notes of South India, in their simple flavors. It gets done almost effortlessly in the pressure cooker. This version is made with Tuvar Dal or Pigeon Pea lentils, also known as Arhar Dal.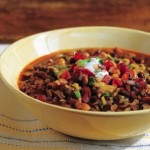 As mentioned, beans are made for pressure cookers, and they are also made for chili. This pressure cooker recipe for Beef Chili with Masa Harina is adapted from Williams-Sonoma Collection Series, Soup, by Diane Rossen Worthington (Simon & Schuster, 2001) and gets rave reviews.  It includes a signature flavor of the American Southwest: masa harina, the Mexican corn flour used for making tortillas and tamales. Added to the chili near the end of cooking, masa harina thickens the liquid slightly, giving it body, and imparts a subtle corn flavor.
Mole Enchiladas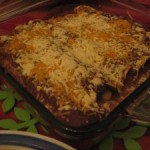 Christy Morgan, The Blissful Chef, has a wonderful Mole Enchilada recipe that calls for pressure cooked beans. Morgan notes this recipe is "as close to macrobiotic as mole enchiladas can be."  Morgan leaves out chili powder to make it macro, but suggests that you can add some if you aren't avoiding nightshades. Morgan also notes that the Daiya vegan cheese sprinkled on top is optional if you are not eating processed food or watching your weight, but "it's pretty heavenly with the cheese."
Oatmeal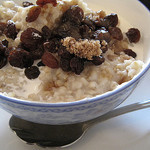 If you thought pressure cooking was only for dinner, think again.  Nussinow shares a wonderful recipe — actually more of a technique — for pressure cooking Steel Cut Oats. Steel cut oats are typically a slow process, taking anywhere from 25-45 minutes. Nussinow has come up with a no-fuss way to make a quick, wholesome breakfast. Note: Her technique calls for 1 cup steel cut oats to 3 cups of liquid.
Sold on pressure cooking but wondering how to choose the right pressure cooker for you? The website HipPressureCooking.com has a good Pressure Cooking Buying Guide. Check it out.