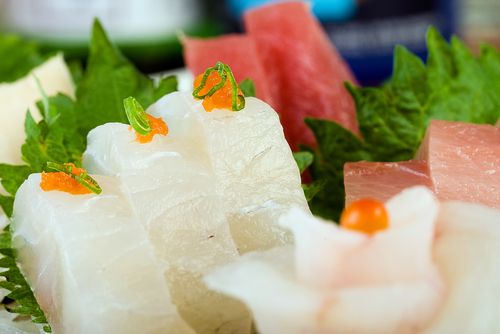 500 of the top chefs across the country have joined Oceana to call on the government to implement a nationwide traceability system for seafood.
According to a press release issued earlier this week, Oceana, the largest advocacy group working solely to protect the world's oceans, was joined today by more than 500 chefs, restaurant owners and culinary leaders in a letter calling on the United States government to require that "seafood is traceable in order to prevent seafood fraud and keep illegal fish out of the U.S. market."
The letter, led by sustainable chef Barton Seaver, National Geographic Fellow and author of "For Cod and Country," has signatories from nearly all 50 states, including top chefs Mario Batali, Rick Bayless, Daniel Boulud, Thomas Keller, Jacques Pepin, Eric Ripert and Michael Symon, who are all "committed to serving seafood that protects our oceans, our wallets and our health."
"Seafood mislabeling is one of the most important issues currently facing the culinary industry … [this is] a plea for a nationwide traceability system that will not only help preserve ocean ecosystems for future generations, but will also increase profits and keep illegal fish out of our restaurants."
Despite growing concern about where our food comes from, consumers are frequently served mislabeled fish – often a completely different species than the one they paid for. Recent studies have found that seafood may be mislabeled as often as 25 to 70 percent of the time for commonly-swapped species like red snapper, wild salmon and Atlantic cod, disguising species that are less desirable, cheaper or more readily available. In fact, Oceana and others have recently found shocking levels of mislabeling in the Boston (48%), Los Angeles (55%) and Miami (31%) areas.
Beth Lowell, campaign director at Oceana, about the letter:
"These chefs and restaurant owners are taking a stand and saying, 'Enough is enough. We need better information about our seafood in the U.S.  We need traceability. Tracing our seafood from boat to plate is the only way to ensure that it's safe, legal and honestly labeled."
In July, Representatives Edward Markey (D-MA) and Barney Frank (D-MA) introduced the Safety and Fraud Enforcement for Seafood (SAFE Seafood) Act (H.R. 6200), which would help stop seafood fraud by requiring full traceability for all seafood sold in the U.S. Oceana is currently building support for this important legislation.
Sushi photo via Shutterstock