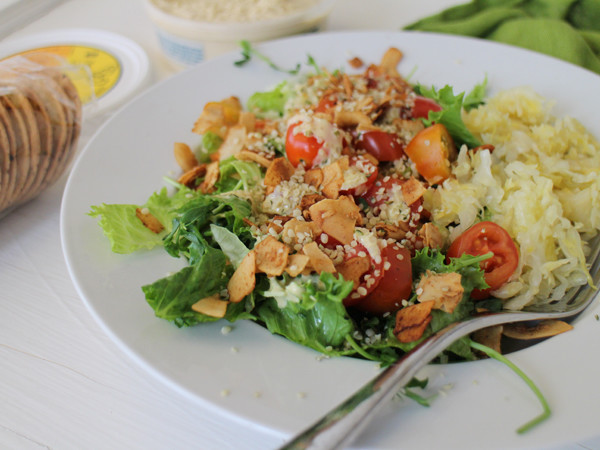 Have you been looking for more ways to incorporate natural probiotics into your diet? With body boosting benefits like aiding digestion with its beneficial bacteria, increasing vitamin levels and fiber, it's no wonder that sauerkraut is a fermented food that's lauded for its health promoting qualities. Plus, it provides all of the health benefits of cruciferous vegetables.
I'm not talking about the canned, pasteurized variety that has had its healthy bacteria cooked out of it. I'm referring to homemade sauerkraut or raw sauerkraut in glass jars found in the refrigerated section of the natural grocery store. (Easily my favorite brand is Gold Mine, especially their Garlic Kraut flavor.)
Crunchy, sour, and salty, sauerkraut has a flavor that is all its own. Truth be told, I could happily eat it straight out of the jar, but sometimes even I need some other foods to go with it. Here are a few ideas to get you started on ways to include sauerkraut in your diet:
1. Add a spoonful to your salad
The way that I eat sauerkraut the most is as a side to a big salad. It fills out the plate adding another contrasting flavor that mixes especially well with a kale salad and coconut bacon.
2. Add a layer to your sandwich
The most obvious use of sauerkraut is as a topping. This time of year I love it on Field Roast sausages hot off the grill. With a slice of pickle and slathering of mustard, it adds a tasty cool, tart compliment to a salty, savory veggie dog. It is also the best part of a reuben.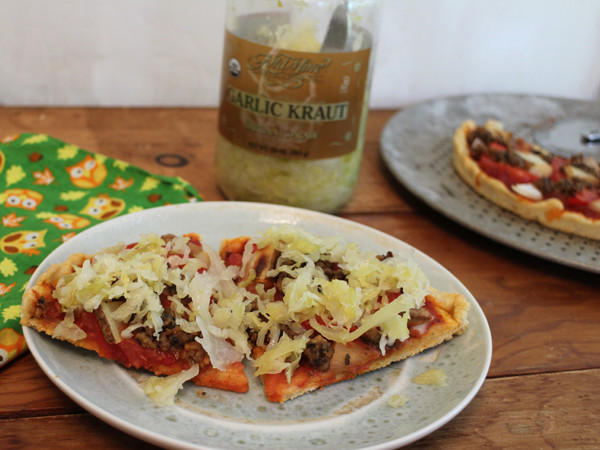 3. Pile it on a pizza
I prefer my pizza cheeseless, and a few dollops of sauerkraut gives a pie some zing. I like to add it in spoonfuls while I'm eating a pizza hot out of the oven as a cool crunchy element on top of a hot, steamy pizza. However, if you prefer, you can also top the pizza with the sauerkraut before baking. Sauerkraut goes well with lots of pizza toppings like onions, garlic, tomatoes, red bell pepper, potatoes, mushrooms, or seitan sausage.
4. Drink it up in a soup
Although it may sound unusual, tangy, tart sauerkraut soup with mushrooms is chock full of vitamin C, ready to knock out any summer colds standing in your way. This Russian-inspired soup is bursting with flavor and hearty enough to be a full meal on its own. Cooking the sauerkraut may reduce the bacteria-benefits, but the other beneficial qualities remain. Plus, a top quality sauerkraut keeps its crunch in the soup and doesn't just become mush.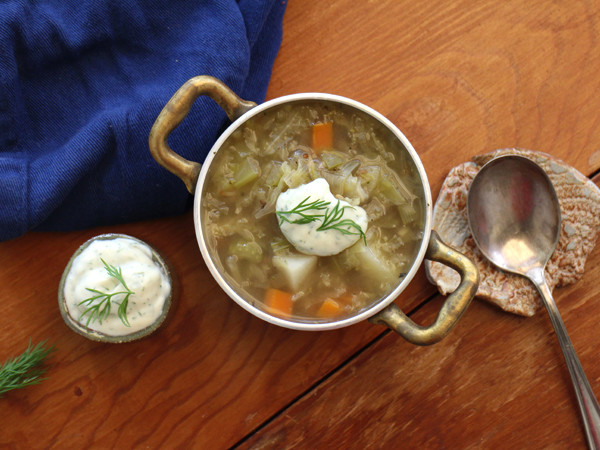 Image credit: Photos by Cadry Nelson