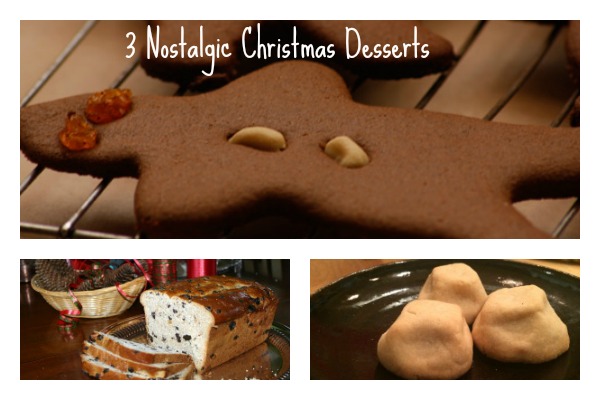 As part of a series of food memories, we have collected three Christmas dessert recipes that shout HOME! They come from three very different ladies — a French cooking school impressario, a chef in New York and a registered holistic nutritionist  — but they all share the theme of love, family and sweet endings.  Enjoy!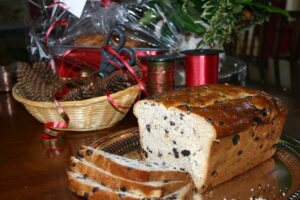 This Christmas recipe for Yule Bread is from Anne Willan, founder of the legendary LaVarenne Cooking School. "I grew up in northern England, the only child in a small family, so celebrations were important. My Aunt Louie, a classic dowager with an imposing bosom and piled white hair, was in charge of Christmas Eve. The menu never varied – Stilton cheese, frumenty, a curious porridge of whole barley flavored with cassia (a strongly flavored type of cinnamon), and homemade Yule bread. A slice of ham might be inserted for my father who regarded porridge as infant's pap, but basically that was it."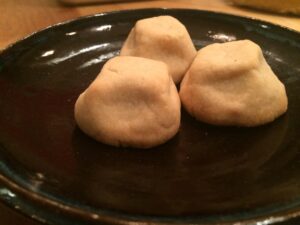 This holiday shortbread recipe comes from Sous Chef Emily Chapman of Louro restaurant in New York City. "Every year for Christmas I awaited the package's arrival … Inside this simple tin was something made with love. My grandmother Mima (Doris MacCallum), has been making her grandfather's shortbread cookies since I can remember. To this day it is still one of my favorite Christmas gifts, and has become a favorite among many others within our family and Mima's church. Don't underestimate these starchy white little pinches, they are truly some of the best things I've ever eaten."
This vegan gingerbread recipe comes from Registered Holistic Nutritionist Heather Nauta Nicholds.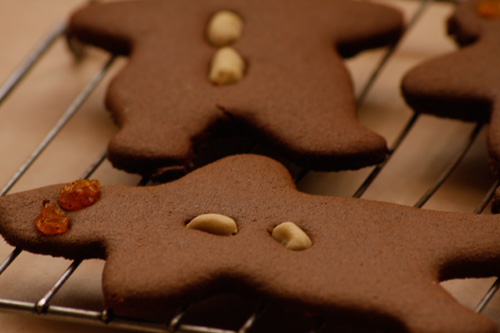 "One of my favorite treats (especially through the holidays) is gingerbread cookies, and I've gone through a lot of experimentation to come up with the best vegan gingerbread recipe. It creates the perfect texture for cutouts or houses. You can even make them into gingerbread ornaments for your tree…"