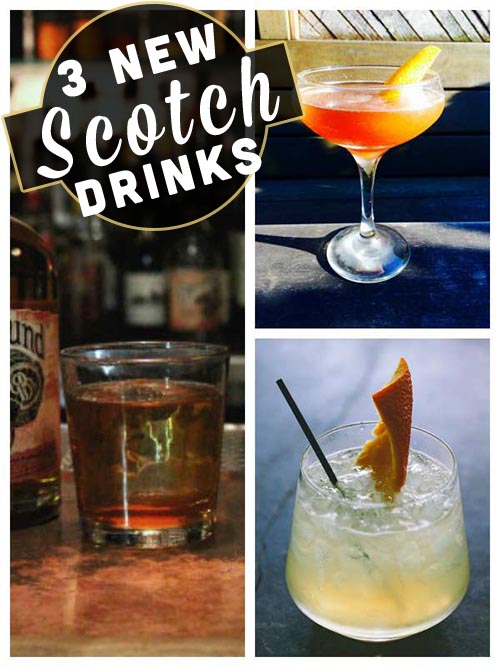 July 27th was National Scotch Day and when I think of scotch I think of my dad. Every night after work my dad would pour himself a Dewar's on the rocks. The rich, smoky smell and the clink of ice cubes against the lowball glass will always remind me of him. In his honor, I have gathered three new Scotch cocktails plus a bonus scotch-based treat for the rest of us.
Blood and Sand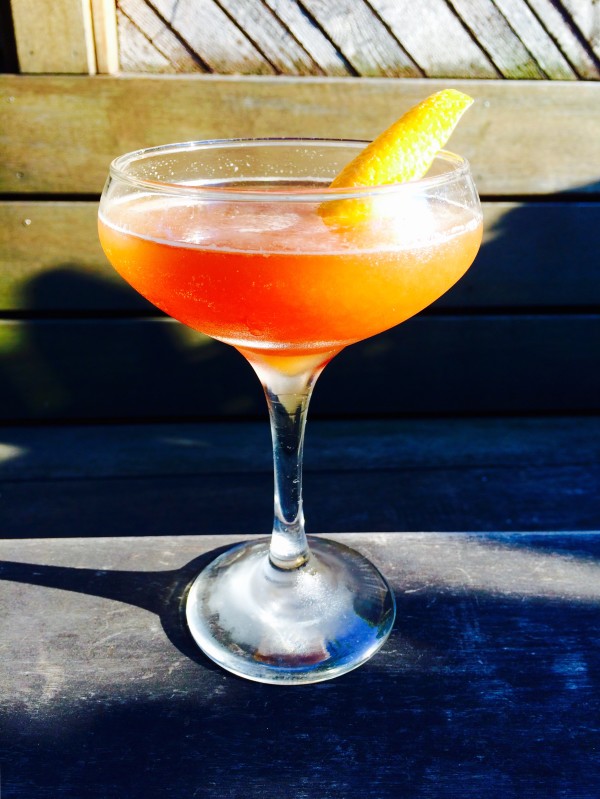 Submitted by Speyburn Single Malt Scotch and created by Jon Katayama from Huckleberry in Brooklyn, NY
Ingredients
3 parts single malt Scotch
1 part cherry liqueur
1 part Martini & Rossi Sweet Vermouth
2 parts orange juice
Instructions
Add all ingredients together and shake.
Garnish with an orange peel and serve in a coupe glass.
Highlands Dash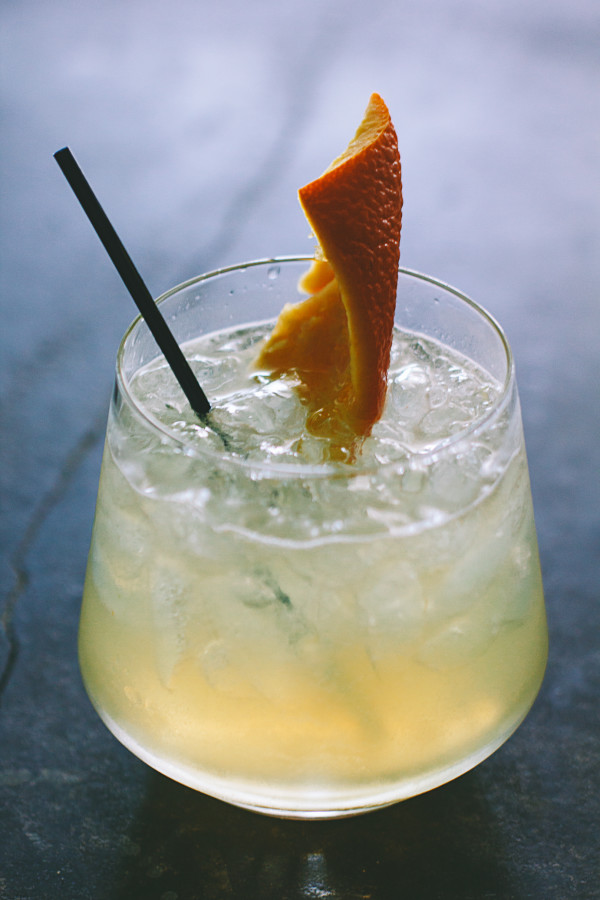 Submitted by Usquaebach (pronounced Oos: Ke: Bah) Reserve Blended Scotch Whisky and ​​created by Warren Bobrow
Ingredients
1 oz blended Scotch whisky
1 oz freshly squeezed lemon juice
1 oz sparkling water
1/2 oz honey simple syrup
Dash of grapefruit bitters
Small pinch of orange-zested sea salt
Orange twist for garnish
Instructions
Fill a highball with crushed ice.
Add blended scotch, lemon juice, grapefruit bitters, and honey simple syrup to an ice-filled Boston shaker.
Shake, and strain into highball.
Add a pinch of the zested sea salt and finish with sparkling water. Serve with an orange twist.
The Dog's Bollocks
Submitted by Barrelhound Blended Scotch Whiskey
Ingredients
2 parts Barrelhound
1 sugar cube
¼ part Galliano
2 dashes Angostura Bitters
Instructions
In an Old Fashioned glass, muddle sugar, bitters and Galliano until sugar is dissolved.
Add whiskey and ice, then stir.
Highland Single Malt Scotch Caramels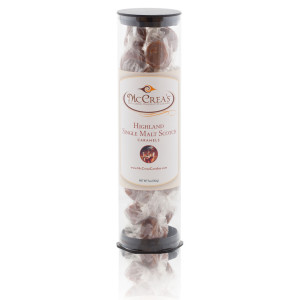 Not actually a lover of Scotch? Me neither. I was looking for something other than scotch to try and I was blown away by the Highland Single Malt Scotch Caramels from McCrea's Candies. The folks at McCrea's sent me samples of these sinfully addictive caramels and I can attest that you don't have to be a Scotch lover to love these little babies. McCrea's Candies makes use of unusual seasonings to produce "provocatively-flavored caramel candies." Highland Single Malt Scotch Caramels are peaty and rich, and spiked with smoky Ardmore Scotch. As the folks at McCrea's boast, they have all the intoxicating flavor of a great scotch but with no nasty hangover.