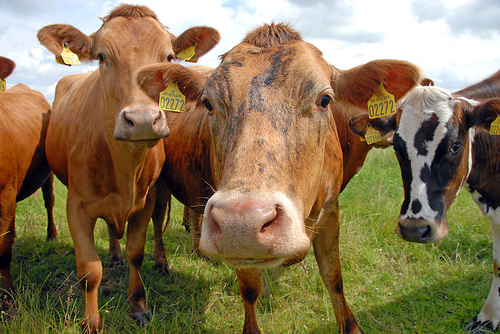 Since 1981, animal rights activists have gathered to share ideas and discuss animal rights issues from factory farming to eating vegan. This year's Animal Rights Conference in DC is going to be a doozy!
The Farm Animal Rights Movement (FARM) has been organizing the conference since its inception, and this year's conference is open for registration right now! They've lined up 80 speakers and over 100 sessions on animal abuse, organizing, tactics, and issues. On top of the talks and panel discussions, the AR Conference has exhibits, video premiers, and networking events to help educate animal rights activists and give us the tools to fight for animals.
They still haven't released the 2012 speaker line-up, but if it's anything like last year, it's going to be stellar. Some of the 2011 speakers included:
Gene Baur from Farm Sanctuary
Alex Felsinger from the Farm Animal Rights Movement
Will Potter, author of of Green Is the New Red
Simpsons co-creator Sam Simon
Jack Norris from Vegan Outreach
Not too shabby, right? Not only is Eat Drink Better a proud sponsor of this year's Animal Rights Conference, but writer Jessi Stafford is going to attend the conference and cover it for us. We're super excited to be involved in this event. Hurrah for animal rights!
This year's Animal Rights Conference is from August 2nd – 5th just outside of Washington DC. You can check out deets about the conference, including reservation, hotel, and travel information, on the Animal Rights Conference website.
{Image Credit: Creative Commons photo by sonicwalker}