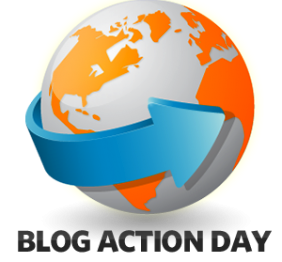 Blog Action Day 2012
This year's Blog Action Day is on October 15th, and the topic is The Power of We!
Blog Action Day is an organized event where bloggers all across the globe talk for one day about a single, very important topic. This year's topic – The Power of We – felt like a perfect fit not just for Eat Drink Better but for the whole Important Media Network!
The Power of We is a strong theme in the food world. Whether we're talking about consumers pulling together to tell corporations we won't help them fund hate groups or food bloggers activating the community to support a cause they care about, there are examples of The Power of We all over the sustainable food community.
Here at Important Media, we're pulling together to talk about this theme, and we'll be dropping all of the links from the conversation on this page. Check back throughout the day on the 15th for information about The Power of We from across the network!